HAPPY FRIDAY MY LOVES!
I hope you had a great week!
*singing and swaying from side to side*
Do you know what today is? IT'S MY BLOGAVERSARY!!! ???
Yes oh! Thewawanewyorker.com is two years old today and I AM ELATED! HOLLER!!!!!!!!!
For those of you who may be new to my little-baby-product-of-love, allow me to provide some context.
For years, writing has been my outlet. I haven't always trusted people to handle my truth (still don't) so I wrote them down. Every once in a while, I would send something I wrote to a random person and ask for feedback. Time and time again, I was told they were good and that I should share them. After years of ignoring different people, I finally decided to start sending out things I wrote. On Feburary 24, 2015, I created this site and I have been regretting it ever since (I'm only slightly joking???).
JESUS CHRIST!!!!!! What a journey??
I swear keeping "my product of love" and my sanity has not been easy. From building this site from scratch (without any prior knowledge/background in web design), to coming back from a vacation to find my site FLOODED WITH SPAM COMMENTS ?, to defending my views on issues I decide to write about, to pouring my all into posts that no one reads, THIS SITE HAS PUT ME THROUGH HELL!
BUT it has all be worth it to receive feedback like:
"Your mom's birthday post made me call mine after years. Thank you"
"Beautiful Nonsense Part 2 was beautiful! With no Nonsense! Great storytelling"
"No matter my mood, I can always trust your write ups to make me laugh. Good job!"
"Crying tears of joy! For our God is faithful! Thanks for sharing this post I pray it opens the minds of many women around the world!"
"Amazing. Nne eh, i see this turning into a movie. I legit am visualizing every dialogue in motion picture. Awesome work. We support you!"
"Very inspired. Thanks for sharing, your blogs are exciting to read. I don't know what I will open up to, a funny story, a motivational experience or an engaging conversation."
???
I started this site with the best intentions. I am not seeking any popularity or fame – Lord knows the kind of ridiculous suggestions I get on how to increase web traffic. I simply wanted a space where I could share my experiences (great or terrible) in my own tone in the hopes to teach, inspire and learn.
This blog has been such a blessing to me. I have learned discipline and patience. I wrote and self-published my first book, I've been asked to give talks and I continue to challenge creativity  everyday.
But regardless of all that, I would not have renewed the license on this site on Tuesday if it wasn't for the MOST AMAZING SET UP PEOPLE THAT READ, LIKE, COMMENT, CONTRIBUTE AND ENCOURAGE ME TO KEEP GOING!
Some people have been reading my work since the very first email, bought my book, and still read whatever I put out every week. And for that I say THANK YOU SO MUCH!!! I do not take your loyalty for granted! You inspire me to do better and I will continue to fight to make you proud of me!??
THANK YOU! THANK YOU! THANK YOU FOR READING! ??
Love Always,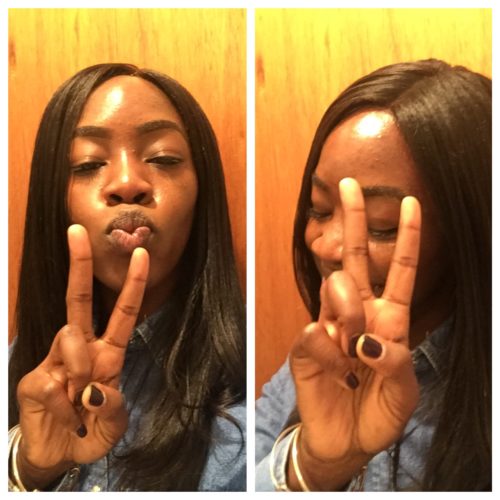 Oby.C – The Wawa-New Yorker