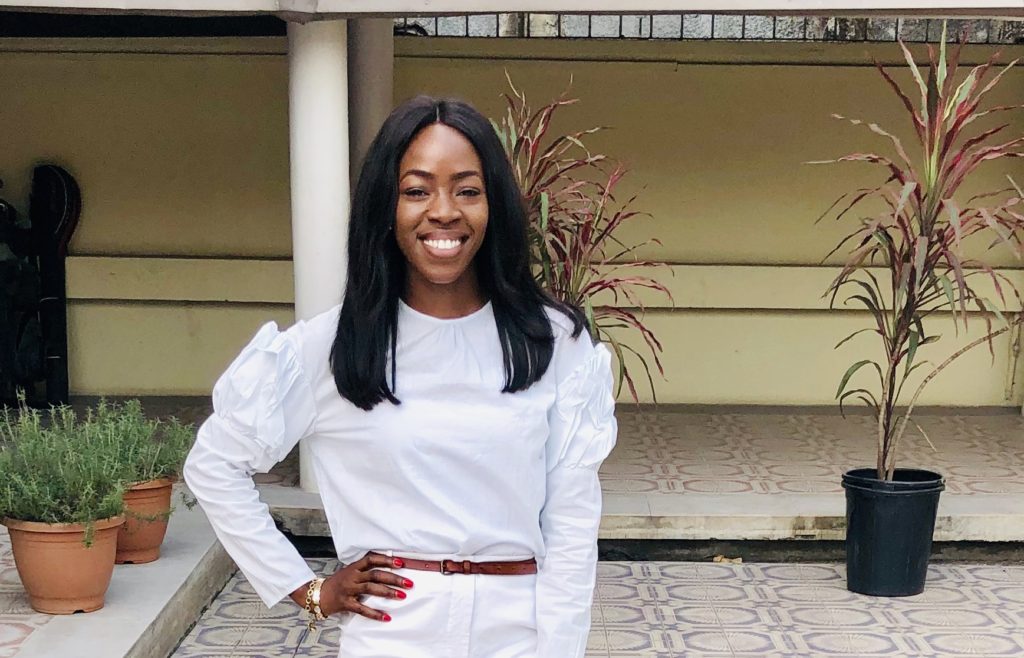 Happy 2019 luvs!!!
🤸🏾‍♀️🤸🏾‍♀️🤸🏾‍♀️🤸🏾‍♀️🤸🏾‍♀️🤸🏾‍♀️
I hope you had an enjoyable, restful and peaceful holiday season!
My 2019 prayer and blessing for you is that God blesses you with insurmountable Joy, Peace, MONEY and Love this year and beyond! Everything you have ever prayed for WILL COME TO FRUITION THIS 2019 (and before the end of the first quarter); You will put God First and honor Him so much so that He will have no choice but to bless you immediately; and Praise will be the soundtrack of your life this 2019 IN JESUS NAME, AMEN!!!!!
It's already an interesting one my folks🤣! Mehn do I have the post to kick us off! Lol!
Okay so, late last year, one of my girls gave me the following gist! She was on her way to a cousin's wedding when she ran into another cousin (who was going as well) in the Delta Airlines business class lounge. Excited, they shouted, hugged and caught up.
Soon, it was time to board their flight so they went to their gate. At the gate, a girl walked up to him [her cousin], gave him a quick kiss and a hug. He introduced her as his girlfriend and they exchanged pleasantries. While boarding, my friend watched in shock as the girl stayed back while she and her cousin proceeded to their business class seats.
"Oby, I sensed what was happening but I didn't want to believe my thoughts! So I kept quiet and observed. Eventually, the girlfriend made her way into the plane, and proceeded to Economy! I watched my idiot-cousin wave her bye and continued to get comfortable in his seat like it was nothing! So I went to curse him out!"
My girl: Bia! Have you turned into those Oyibo guys that all of the girls in this family curse out??
Her cousin: How?
My girl: Why the hell are you on the same flight with your girl, in business class while she's in economy?!
Her cousin: Shey, she wanted to come to wedding? I had already bought my ticket. She bought what she could afford.
My girl: Oh okay, so she's just some random girl. You're not serious about her then. So why are you bringing her to a family wedding??
Her cousin: I'm very serious about her o. She's moving in with me in January when her lease is up.
My girl: So why aren't you in Economy with her? You two should be together! It's all part of the travel bonding experience. You failed this one Emy! I'm disappointed! And you're a Naija guy!
Context: Nigerian men, are KNOWN to spoil/take care/sponsor/SPOIL (twice for emphasis) their women. I want lie, I was disappointed when I heard this story also… I wanted to write a post about it back then but things got crazy busy for me so I didn't. Didn't even think much of until-
I was catching up with this same friend who just came back from a holiday trip with her new man.
While looking at the photos and videos from her trip, I noticed that my girl's man wasn't in her flight photos (and there were a lot of them).
"Oh did you guys take separate flights over?" I asked nonchalantly.
"Err err no. We were on the same flight." She replied uncomfortably.
Before I could think twice-
"Obiageli see! Before you judge me, I don't flight Economy and we both decided to buy our own tickets and he'd cover hotel cost."
"So you flew business class and left him in Economy?" I asked cracking up! "Please how is this different from-"
"It's very different biko! My cousin Emeka is a guy! A Naija guy for that matter!!! His, was unacceptable! He should know better."
"But you shouldn't?" I replied. " You know I'm only on your case because YOU gave him hell when he did THE EXACT SAME THING. Now you are saying that it's okay because you're a girl? Is that it?"
"I don't see why I should compromise my comfort for a man! If anything, this should make him step up his game! Oby, you should be happy for me! This is a powerful moment for women! The ONE TIME the double standard works in our favor!"
*scratching my braids* "Girl… I don't know…"
Ladies, gents PLEASE let me know what you all think! Is my friend right? Is this double standard justifiable? What of her cousin? Does this even matter?
Tell me tell me tell me!!! I told her I'll put this up and we're curious.
I told y'all 2019 was already interesting LMAO!!!
I am soooo excited about more scintillating conversations, better debates, MORE EXPOSURE and SO MUCH FUN at The Wawa-New Yorker this 2019! So help me God! 🙏🏾🙏🏾🙏🏾
Happy New Year everyone… Thank you so much for reading, leaving comments and forwarding to everyone you know lmao!
Love always,
Oby!