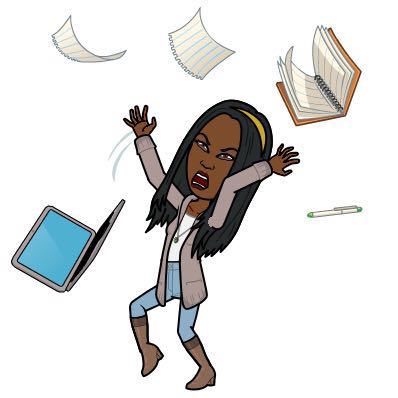 Good Morning and Happy Friday!
Missed me? Lol. I'm spending love, happiness, and blessings to you and yours!
So, my creative mentor (yes boo, I have multiple mentors for every aspect of my life) asked me what's going on what my blog and why I missed the last 2 weeks. I said I hate it.
I. Hate. My. Blog.
Shocked, we both sat silent and let that sink in for a minute.
CM: What's wrong Oby?
Me: Why would you think anything is wrong?
CM: What do you hate your blog?
Me: I just don't see the point of having one
CM: Then why did you create one to begin it?
Me: I didn't set out to create a blog
CM: But you have a blog
Me: I just wanted to share the lessons learned. I want to help people. I don't have millions yet but I can write and I have experienced. I wanted to help by sharing my experiences.
CM: What's changed?
Me: I am not helping people
CM: How do you know that?
Me: Because no one reads it
CM: Who says no one reads like?
Me: Have you seen it? It looks like dead space. Like I'm talking to myself
CM: Because no one comments or likes it?
Me: It's not about that
CM: What is it about Oby?
Me: What is the point?? Writing is easy but selecting what's appropriate, what people will appreciate, even correcting grammatical errors, is not. I put myself out there and for what? I have nothing to show for it. It's been THREE YEARS! Three years of trying and not being able to know if I'm made any kind of impact! Then there's the fact that people who it's me so I have to censor how I truly feel about matters or can't say much because I have to be sensitive to people and what they are going through. Sometimes I want to vent about my job but I can't because some people don't have jobs. Sometimes I want to share stories from my mother but I can't because some people don't have mothers. I can blink and come up with a blog post. And I have. But what's the point putting something out there that could be used to judge me later? It's brought more pain than pleasure. I wish I never created this blog! I hate it, I hate it, I hate it!
My mentor was quiet for a while and so was I. He didn't even look at me. He just ate his fries.
After what felt like forever, he drowned his glass of wine and said:
"You will win if you don't quit. Get over yourself and never let another week go by without releasing a blog post."
Then he paid for our food and left.
———
Have a phenomenal weekend.
The Wawa-New Yorker