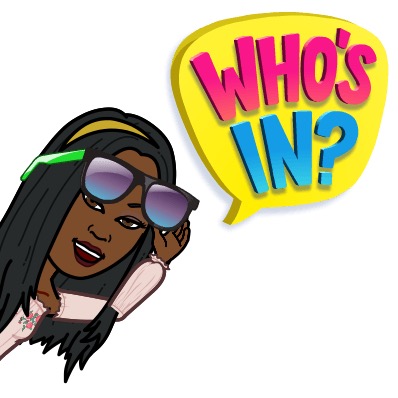 Happy Tuesday My People!
I hope you've all been wonderful!
Okay so, a friend of mine hit me up, really upset. He lives in Lagos (Nigeria), a good looking guy, very comfortable (financially) and ready to settle down. He's more of a homebody but has been really "out there" recently, in hopes of finding his missing rib.
Last Friday night, he went out with some friends for a birthday party. While there, he saw a girl who piqued his interest.
"Oby, the babe set die! Fair [light-skinned], hair, makeup, and dress, on point!"
According to my friend, he caught her interest as well. Their eyes met a few times. She smiled at him, he smiled back. She looked away, he kept staring. She looked back, saw he was still looking and they both laughed. Encouraged, he decided to walk on over to her. You know… To shoot his shot.
MU: Obiageli, I don't know if the girl was possessed or what? But as I approached her, I noticed her face started to change.
Me: Change how?
MU: Her smile started to disappear small small. By the time I reached her, she looked completely annoyed!
Me: Eh?
MU: As in, vexed or maybe even disgusted.
Me: Did you stink?
MU: Are you high?? No, I did not stink!
Me: Maybe you misread her
MU: I did not Obiageli
Me: Why you gotta call me Obiageli?
MU: Focus nwa!
Me: Sorry. Ehn, so what happened when you went to her?
MU: I said Hi. Do you know the stupid babe rolled her eyes, grabbed her things and left.
Me: Eh? Oh no she didn't! Did you follow her? Maybe she wanted you guys to talk outside
MU: No! I was already embarrassed enough biko! Tomorrow you girls will be crying you are single and there are no good men in Lagos! You people are the root of your own evil. Stupid!
I tried playing devil's advocate; told him the world was too small, maybe she had a man and didn't want to be caught riding dirty. But he wasn't having it. He concluded that women suck and Lagos girls were possessed.
*Sigh*
Any thoughts loves?
Do we spend so much time praying for our soul mates but are the root of our own evil when opportunities come? Do you think my friend misread the signs the chick was giving off? Do you agree that the chick was possessed (still lmao). Let me know!
Thank you so much for reading! Enjoy the rest of your week.
Love always,
The Wawa-New Yorker