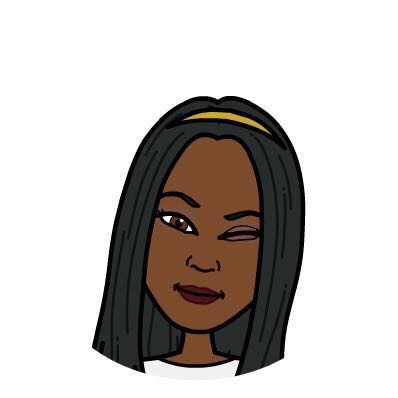 Hello my loves, thank you so much for your love last week. Honesty really is the best policy. Who knew? Lol! As much as I enjoy sharing what I can with you all, it is HARD sometimes. The feedback (if any) is not always positive. And for whatever reason, the negative feedback tends to stick more.
Thank you Thank you Thank you Thank you to everyone who left comments, sent texts, called me, said prayers, and offered words of encouragement, to keep pushing with this blog. I love you all truly and I pray God meets you in your area of need as you did for me last week, in Jesus name, Amen.
Now that I've had my moment, allow me to jump into this week's topic:
Patience!!!
*Sigh*
It's been an interesting 2018. To say the least. Earlier last month, I took an inventory of my life. And when it looked like I had less going on for me than I wanted, I won't lie, I got upset.
I am results driven. I know this about myself.
Nothing satisfies me more than when I set out to do something and actually get it done. I know God helps those who help themselves so Mehn, I help myself.
Whenever there is an area that I want to change, I strategize, (or seek guidance on how to get it done), put in the work and change it. Immediately.
The problem is, some things take longer than others to actualize and I cannot stand it!
I want to see the results now! now!! now!!!
If I go to a dermatologist or drink lemon water on Saturday, my skin should be flawless by Monday!
If I fast and pray for my financial breakthrough for 9 days, I should be a debt-free millionaire by the 10th day!
If I meet the man of my dreams in January and spend time getting to know a man, there is no reason why he shouldn't put a ring on it by my birthday in April!
If I've dedicated 3 years to a blog, AND put out a book, there's no reason why I shouldn't have millions in readership, flown all of the world giving talks, sponsored hundreds of scholarships, donated to churches, met Oprah and the Obamas and built/bought property all over the globe by now!!!!!!
You see the source of my frustration sometimes?
The only person I expect the world from is myself. So when things don't pan out as quickly as I envision, I have moments like a did last week. I get frustrated.
Frustration leads to anger. Anger to doubt. Doubt leads to fear. Eventually, the alacrity I used to push for what I want, dwindles and I stop trying. Then I bash myself mentally for a while.
*Longer Sigh*
Someone told me that sometimes it takes ten years to get to that one year that changes your whole life. Keep pushing.
I don't know that I will ever not be results-driven but I can learn to be patient with myself and others and to trust my process.
To help myself (and anyone else who can relate to this struggle), I pulled some affirmations affirmyourlife.blogspot.com. Please see below:
Today I bless my being with perfect patience.
Every day I grow more patient with myself and others.
Every moment of every day I am becoming more and more patient.
I accept that sometimes things just take longer than planned.
I am gentle with my efforts to improve my life.
I am very tolerant when things take longer than I would like.
I appreciate that some things take more time than others.
I have learned that everything comes gradually and at its appointed hour.
I know that all great accomplishments require patience and persistence.
With patience and optimism, I achieve all that I desire.
Feeling more patient already! Woohoo! Lol
Thank you so much for reading and have an amazing weekend!
Love always,
The Wawa-New Yorker