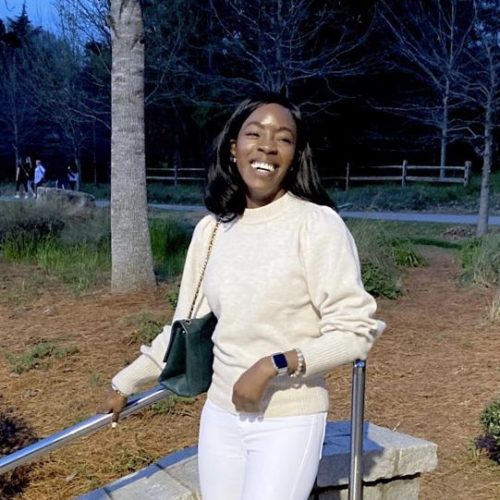 Hi everyone…
I know it's been a while. How have you been? I hope you've been keeping safe and sane. It's been an interesting few months hasn't it? Lol.
Okay so, this is my last post on The Wawa New Yorker…
After 5 years, it's finally time for a transition. I have started a new project, which I am about to tell you about. But I didn't want to pack up shop here, without leaving you all, with one last post:
Have you ever wondered "how did I get here?" And not in a good way. This was me, December 2019, sitting in a little conference room, at work, completely spaced out.
I finally dared to open my bank statements, I'd been avoiding them for weeks and the numbers I saw took me out. Again, not in a good way. I had incurred more debt than ever before. I sat down for a while, feeling sorry for myself, making all kinds of excuses. Then I got angry. I knew I never wanted to feel like this again. I pulled out my notepad and decided to project manage the hell outta my finances.
I pulled out a notepad and started mapping out a plan for financial freedom. I would start with my credit cards and then, my student loans. I am elated to report that I have paid off all of my credit cards and am on schedule to pay off my student loans🤸🏾‍♀️. And the best part is, I have a podcast called "On the Matterr" detailing the entire process.
Everything from how much I owed and the plan I had, all of the mistakes I made along the way, to every emotion I felt throughout, everything, is on this podcast. I wanted to be as honest and real as possible (I did not even edit it out for wrong grammar). I hope that by sharing my "unsexy" process, it will encourage someone somewhere to pick a goal and do the same.
I hope you tune in…
From the bottom of my heart, I want to say THANK YOU! Everything I have the courage and confidence to do now, started because you all challenged me and empowered me to do so. I am crying happy tears because I am so blessed to have had your love and support through this and I hope you ALL continue to support and encourage my crase with this new chapter.
I love you… I thank you… God bless you…
For the last time here: THANK YOU SO MUCH FOR READING!
My Very Best,
Obiageliaku Nwabundo Sarah Chiapa. Now and Forever, The Wawa New Yorker
links below:
https://onthematterr.buzzsprout.com/
https://instagram.com/onthematterr