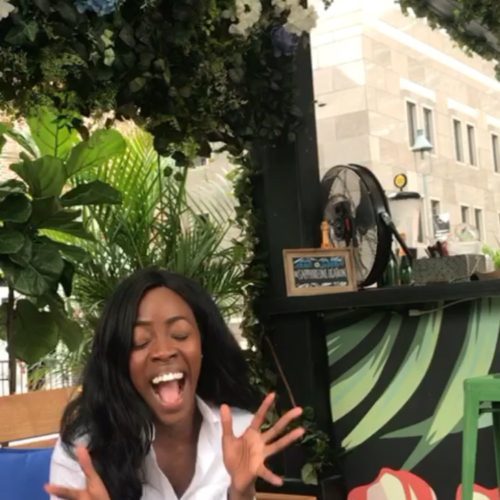 Hey, My Loves!
I hope you've been great!
Ladies and Gents, it's Oscars Nomination Tuesday and I am so excited!!!! 🤸🏾‍♀️🤸🏾‍♀️🤸🏾‍♀️🤸🏾‍♀️.
Fun fact about me: I love the Academy Awards a.k.a The Oscars!
In 2009, I watched Slumdog Millionaire, right before the award show and was so excited when it took home most of the awards it was nominated for. The award show that year exposed me to everything that went into the production of an amazing film.
Everything from the casting, the soundtrack, to the costume and set designs, to the score, OMG the SCREEN WRITE – did you know that it's actually someone's job to write every single thing that happens in a movie? Example: She looked at him, then out the window, drink water and smile – all work together to form the perfect story which is delivered to our screens.
Since then, every year, I would watch all of the movies nominated for best picture and make predictions of the winners.
Yes, I am obsessed! Everyone who knows me personally, cannot stand me during this time of the year! I've made family, friends, co-workers, and even strangers join me in this, and it has become one of the things I am known for!
This year, I've decided to bring my Oscar obsession to the blog in a form of a challenge!
Below is this year's list of movies nominated for best picture:
Black Panther
BlacKkKlansman
Bohemian Rhapsody
The Favourite
Green Book
Roma
A Star Is Born
Vice
The Oscars is on Sunday, February 24, 2019.
Your challenge is to watch all of the movies nominated for Best Picture, make your predictions on each category (full list here)and leave them in the comments section of this post by midnight Saturday, February 23, 2019.
The person with the most correct predictions will receive the first EVER exclusive merchandise of the Wawa-New Yorker!
I AM SOOO EXCITED!!!! LOL
Join me?!
Thank you so much for reading folks! Enjoy the rest of your week!
Love always,
The Wawa-New Yorker