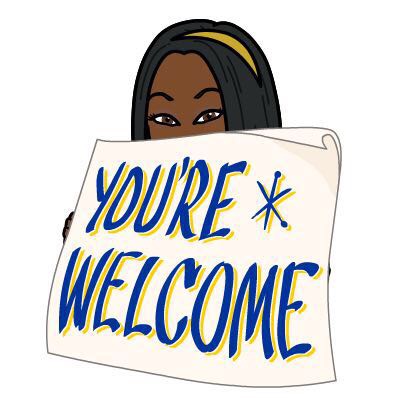 Hiya folks!
Happy Hump Day!! I hope your week has been great thus far!
Okay so, you know I like to share whatever I learn with you all in hopes that we can all do better, together. To that end, my dear ladies, below please find a list of "30 Things Nigerian Husbands Want and Expect From Our Wives." While this note supposedly comes from Nigerian men, I honestly believe a lot of what is presented can be applied to women all over.
Disclaimer: I DID NOT WRITE THE LIST BELOW! My mom sent it to my siblings and me. I found it HILARIOUS, so I decided to share. So please DO NOT SHOOT THIS MESSENGER! LMAO! Enjoy!!!
___________________________________________________
**LETTER TO OUR WIVES FROM 'THE COMMITTEE OF HUSBANDS'.*
*30 Things Nigerian Husbands Want And Expect From Our Wives*-
1. Go and slim down. Do not let people take you for our mother when indeed you are our wife. We love to see you exercise and eat less.
2. Mind and control your tongue.
3. Keep the house clean.
4. Be hospitable, how you receive our friends and families matter to us. Make them feel welcome by coming out to greet them, serve them water if there is no drink.
5. Dress neatly and smart always, look good for us.
6. Do not disrespect us, we want to feel respected even with our imperfections, correct us with respect.
7. Treat us like a king, make us feel important and we shall treat you back as our queens.
9. Do not always claim right.
10. Be polite always.
11. Be quick to say "I am sorry".
12. Do not delay us when we have to go out together. Start getting ready well ahead of time and don't keep us waiting because we can be very impatient.
13. We don't like tension, make us smile and laugh around you and we will want to hang around.
14. *We love good food, if you have to go to a catering school to make us eat well, please do*.
15. We do not like nagging. When you make your request, believe in us to do it in our own time. No amount of nagging can change us.
16. Do not belittle or gossip us to anyone. If there are issues that need be addressed, find a quiet time when we can talk, just the two of us not necessarily in the middle of the night when you're most likely going to disturb our sleep.
17. Do not prioritize others ahead of us, Make us your number one; Not the children, your friends, your family or anything around.
18. *We love sex, do not withhold it. Never use it as a bargaining chip*.
19. Be disciplined and wise in spending.
20. Be our friend and stop acting like our mom.
21. We can be jealous, do not get too close with the opposite sex on Social media. Seek our consent before accepting a male as Friend.
22. *Do not paint us bad to the children, help them love and appreciate us*.
23. Do not leave the home and children unattended.
24. Accept and relate well with our family members.
25. Assist us in paying the bills, if you earn well.
26. Do not try to pry too much by reading our mails and responding to messages meant for us without our consent.
Stop snooping and stalking us on Social media. Stop being suspicious of our female colleagues.
27. Stop answering our calls without our permission.
28. Smile always, even when you are exhausted from tending the kids. Constantly frowning will scare us.
29. If you need our help, ASK. We cannot read your minds.
30. Stop asking to know how we spend every dime. Just trust us and all will be well.
Lots of love,
Nigerian Husbands…..
____________________________________________________
LMAO!
What do you all think? I'm definitely interested to hear what my ladies think. What numbers do you totally agree with and which do you absolutely detest. Let me know!!
As always, thank you so much for reading! All the best to you.
Love always,
The Wawa-New Yorker