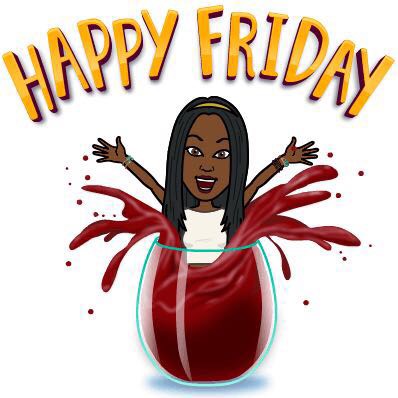 Hello everyone,
I know it's been a while… And I am sorry. I don't even know where to start. Actually, I take that back, starting isn't my problem. In fact, I've started a number of posts that have gone nowhere. Think I'm lying? See below:
"Okay so last week, I was scrolling through my IG timeline when I came across a post from Issa Rae. It was a photo of her and in the caption she wrote "I remember being an awkward black girl in high school, reading the pages of my favorite magazines, casually flipping through @COVERGIRL ads, singing their slogan in my head. Never EVER in my life did I imagine I'd be one."
"Hi everyone!!
Forgive me, I know it's been a while… but I genuinely hope everyone is okay and no one was caught in any of the natural and man-made disasters going along.
On that note of disasters, quick question- have you ever prayed for your partner's ex?"
"Okay so, I'm currently away with one of my sisters and it just dawned on me that I may be a tiny bit of a snob.
*gasp*
I'm currently praying that by the time I'm done writing this post, I'd have come up with a better word. But for now, it is what it is folks. "
"Hiya folks!!!
How've you all been??! I hope this month has been good to you thus far.
Okay so, question: what would a successful you look like six months from now? One of my teammates posed this question during an interview and it had me questioning my entire existence"
See what I mean when I state I have absolutely NO PROBLEM starting? lol.
My struggle is finding the zeal to keep fighting even when there is nothing to fight for.
For the blog, I started this year with a plan.
I was going to post something twice a week. One storisode and one confession. I was going to put the word out. Increase visibility. Give more talks. Start a podcast. YOU NAME IT!
As time passed, life happened and then I missed a storisode. Then I missed a confession. Then one week went by. Then two. Then I started wondering who cares? Why bother? Who sent me to start a blog?
I'm sure a lot of people can relate. You started the year with a set of expectations. But for one reason or the other, things may have taken a different turn from your original plan and you're now in stuck in limbo as to how to move forward.
If this is you, understand that your current situation is temporary. This too shall pass.
I've learned that you will win as long as you do not quit.
So my loves, regardless of how crazy or hopeless your circumstances are, piece up the pieces and get to work!!
We still have a few months this year to turn things around for the best! So let's do it!
Thank you so much for reading and being patient with me.
Love always,
The Wawa-New Yorker